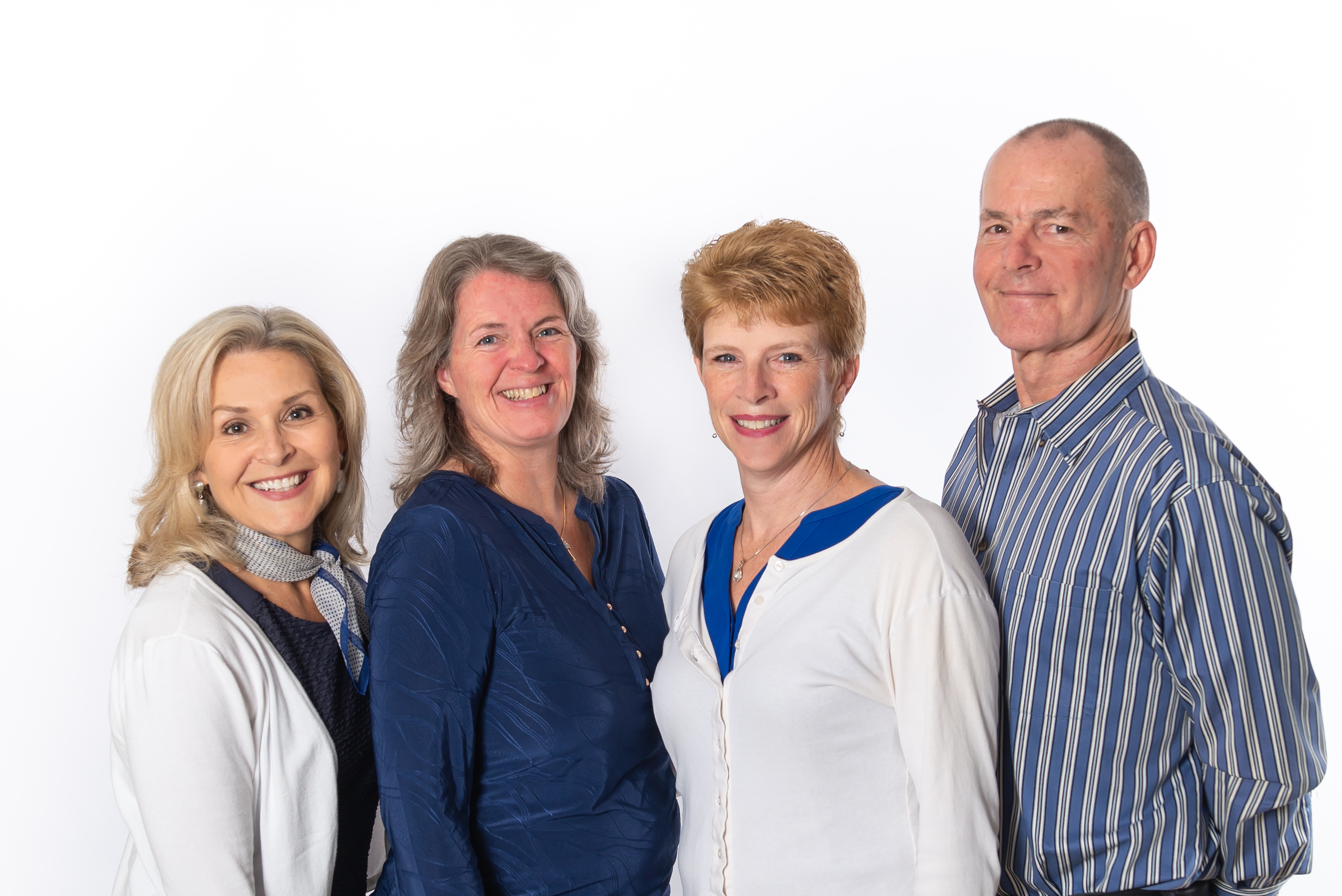 For 6 years Debbie Kruzel worked alone. As her business grew, she hired help to keep a great level of service.
In 2013 Ed Kruzel joined Debbie. He brings his vast experience of construction management to the team (after working 35 years at MIT). This makes Ed a great advisor to people looking to buy new construction!
In 2015 Patti Rooney joined as our Office Manager. Patti focuses on top notch customer service and coordinates all aspects of paperwork required during a real estate sale. She also schedules showings, appraisals, photography, closings, and more! Patti is essential for making sure we are compliant on all our critical dates (inspection deadlines, financing commitments, and more) for our clients.
Holly Daigle, long-time friends of the Kruzels, joined Team Kruzel in 2016 as our Buyer's Specialist. Holly hosts Open Houses and also shows our listings to our internet leads that inquire about our listings.
4 reasons to work with our Team:
– We are
more accessible
to you to concentrate on your needs and concerns because Patti focuses on the details of our transactions. Rest assured,
Debbie Kruzel
will be your PRIMARY CONTACT during your real estate sale, just without the time demands of the paperwork.
– If Debbie is unavailable,
your service will be uninterrupted
! We always have predictable coverage so you will not miss out on accepting an offer!
– We are all
licensed in both NH and Massachusetts
, which gives consumers a great advantage of being able to work with the same agent, whether buying and/or selling in NH or Mass.
– You will never have to worry about a potential "dual agency" situation because we have defined roles and each client will have their OWN representation. If a buyer contacts us to put in an offer, our Buyer's Agent will write it up.
Debbie and Ed's PRIMARY RESPONSIBILITIES are representing YOU, the SELLER
!
We recognize that the real estate industry has a reputation of being like used car salesmen and agree that there are many new and part time agents that contribute to that negative reputation. As full time professional agents we strive to create a great experience during each real estate sale and reduce the stress as much as possible. We focus on the needs of our clients and their timeframes. Because of that, we have happily developed many long lasting relationships with people we've met through referrals, post card mailings, or Zillow. So much so, we enjoy catching up with our past clients at our annual movie night or while out on our sailboat for a sailing day. (See our 100+ reviews on Zillow!)
By focusing on serving people, we have been recognized within the real estate community as Top Agents (alongside many other agents with 20+ years of experience).
2014 and 2015 we were recognized the #4 in our office of over 130 agents
2014 we received the NEAR Gold award for real estate sales of $8.9-11.9 million
2015 we received the NEAR Platinum award for real estate sales of $12+ million